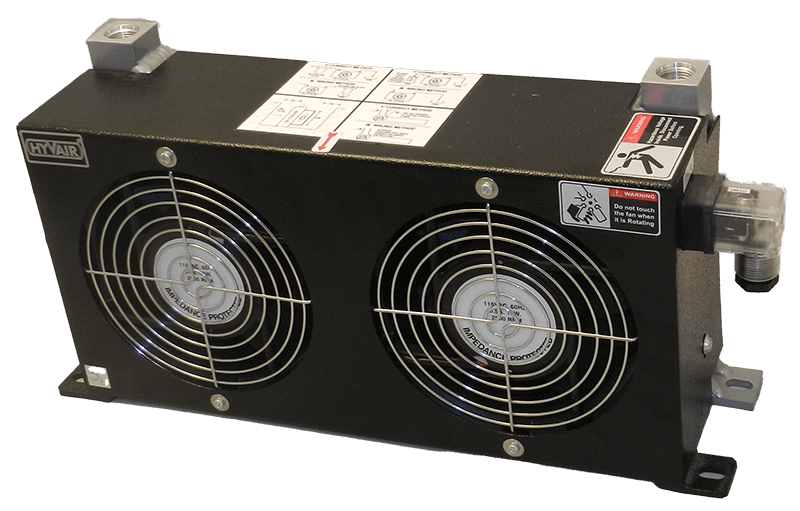 AC2 Cooler
Versatility: Flow up to 5 GPM, cooler can be used as a case cooler or return line cooler.
Low Noise: Coolers utilized motors with slower fan speeds for reduced noise levels.
High Performance: Louvered fan blade design provides high heat transfer rates.
AC-Motor Powered Fan: Units will come standard with Single-Phase VAC motors.
Available: 115A VAC Units are in stock ready for immediate shipping, 230VAC,12VDC, 24VDC available for order
Dual Connections: SAE 8 and SAE 6 Connections at the inlet and outlet
Options: MERV 6 filter with aluminum bracket is available.
*Introductory Price: $200.00*
CATALOG SHEET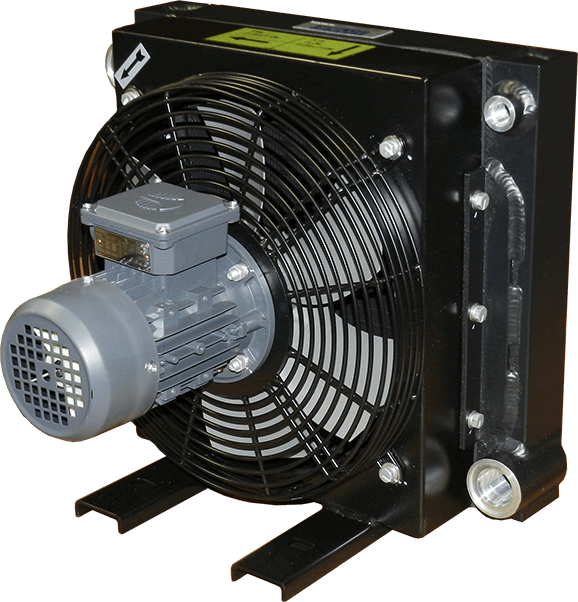 AC8, AC16, AC40
Low Noise: Coolers utilized motors with slower fan speeds for reduced noise levels.
High Performance: Louvered fan blade design provides high heat transfer rates.
AC-Motor Powered Fan: Units will come standard with 3-Phase VAC motors.
Dual Connections: Two connection sizes for use as a case drain cooler or a return line cooler.
Available: Units are in stock ready for immediate shipping