Proportional Valves
DPGEE series proportional valves with integrated on-board electronics and electrical position feedback; are available in the D03 size offering 4.2 and 8.4 GPM flow options, and the D05 size offering 13.2 and 19.8 GPM (∆P = 145PSI).
New Products
New products include our DPGEE 6 & DPGEE 10 Series, Air Oil Coolers, and our D03 and D05 Series Modular Pressure Valves.
Hydraulic Equipment • Pneumatic Equipment
Hydraulic Products
Hyvair is the only source you will need to manage and maintain the entire hydraulic system.  From valves, pumps, motors, filtration, and accessories, to in stock ready to ship power units, Hyvair's nationwide network of distributors are ready to assist.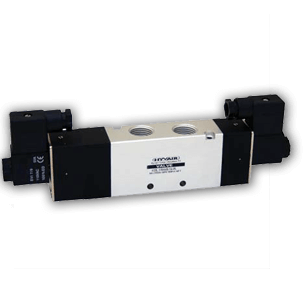 Pneumatic Products
With Hyvair's extensive selection of in stock pneumatic equipment, from solenoid valves, air pilot/actuated valves, manual valves, and push-to-connect fittings, we have the products and experience to meet and exceed your expectations.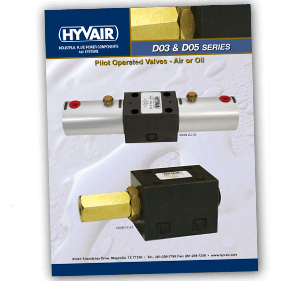 Catalogs
See the full list of catalogs and data sheets for Hyvair's hydraulic and pneumatic products.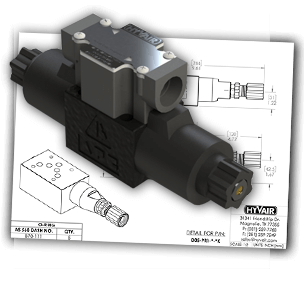 CAD Files
3D models and detailed data sheets are now available on several of Hyvair's products, free for download.  We are continuing to update and add new models to meet our customer demands.
Superior Products • Superior Selection • Superior Service
Plus flexibility in design and manufacturing that sets Hyvair apart from the others