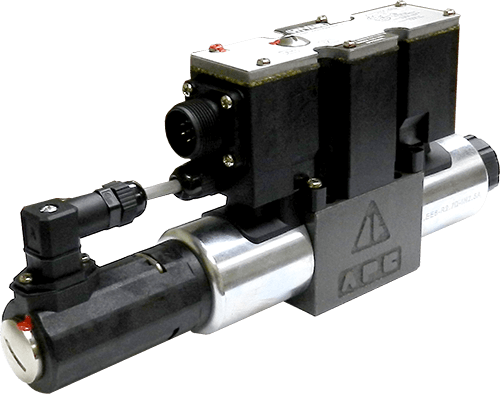 DPGEE 6 Series - Proportional Valves
Size: D03
Fluid Viscosity: 100-1700 SUS (21-368cSt)
Fluid Temperature: -4 to 176°F (-20 to 80°C)
Ambient Temperature: -4 to 122°F (-20 to 50°C)
Control: Integrated on-board electronics
DPGEE 10 Series - Proportional Valves
Size: D05
Fluid Viscosity: 100-1700 SUS (21-368cSt)
Fluid Temperature: -4 to 176°F (-20 to 80°C)
Ambient Temperature: -4 to 122°F (-20 to 50°C)
Control: Integrated on-board electronics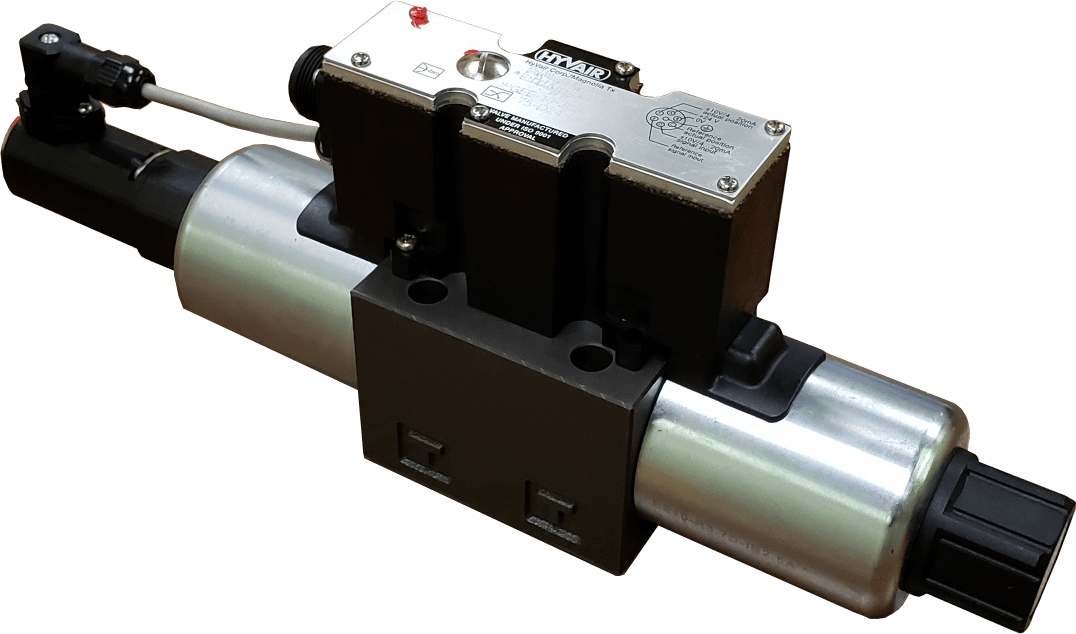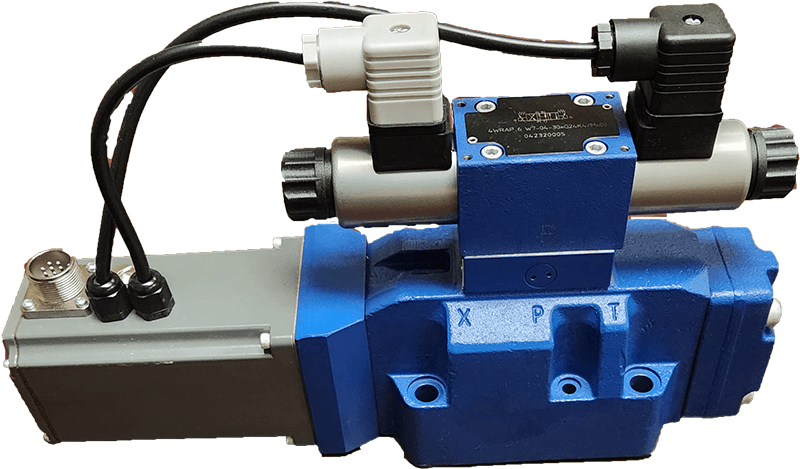 Low Noise: Coolers utilized motors with slower fan speeds for reduced noise levels.
High Performance: Louvered fan blade design provides high heat transfer rates.
AC-Motor Powered Fan: Units will come standard with 3-Phase VAC motors.
Dual Connections: Two connection sizes for use as a case drain cooler or a return line cooler.
Available: Units are in stock ready for immediate shipping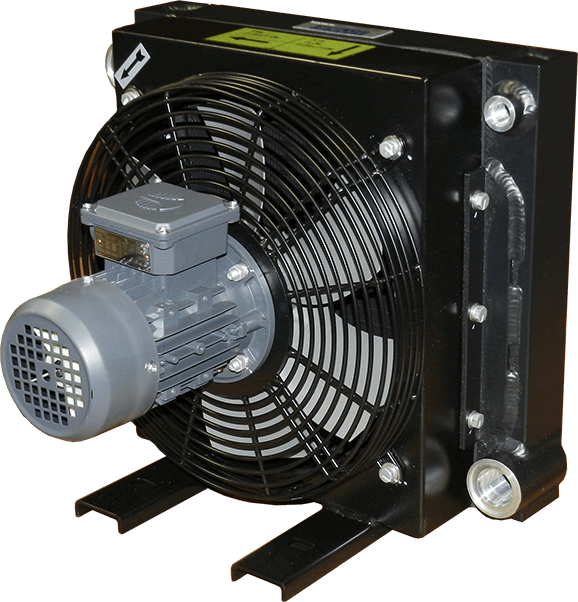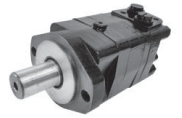 HMD MOTOR
Orbital Hydraulic Motor with Disc Valve
Medium pressure Motor
Maximum Oil Temp.: 180ºF (82ºC)
The HMD motor adapts the advanced roller gear set design with a disc distribution system to provide higher flow and pressure capabilities.
HMS MOTOR
General Purpose Motors
Maximum Oil Tem.: 180° (82°C)
Seven precision machined rollers provide rolling contact support. Rollers reduce friction for increased efficiency & extended motor life.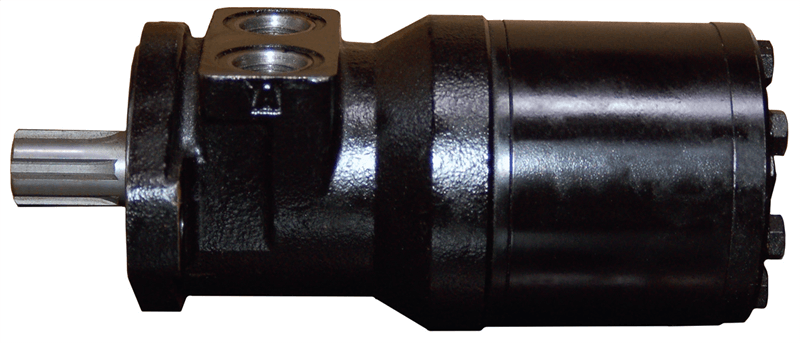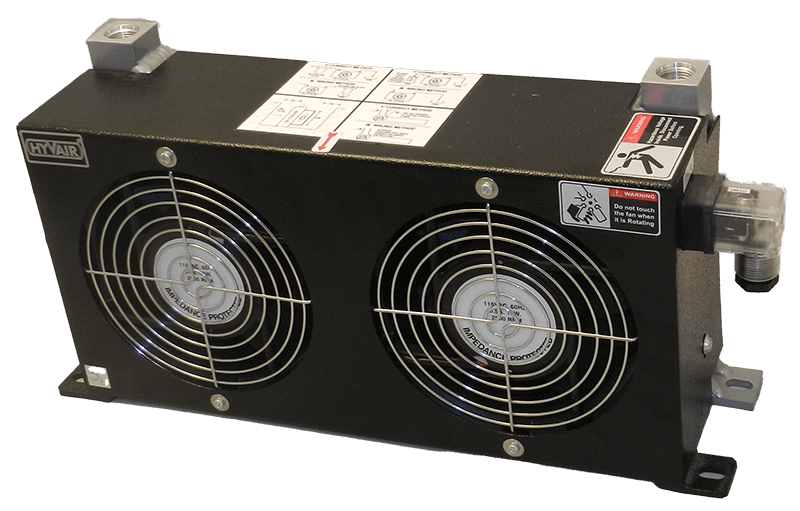 AC2 COOLER
Versatility: Flow up to 5 GPM, cooler can be used as a case cooler or return line cooler.
Low Noise: Coolers utilized motors with slower fan speeds for reduced noise levels.
High Performance: Louvered fan blade design provides high heat transfer rates.
AC-Motor Powered Fan: Units will come standard with Single-Phase VAC motors.
Available: 115A VAC Units are in stock ready for immediate shipping, 230VAC,12VDC, 24VDC available for order
Dual Connections: SAE 8 and SAE 6 Connections at the inlet and outlet
Options: MERV 6 filter with aluminum bracket is available.
CARTRIDGE VALVES
Utilizing the industry standard common cavity Hyvair's cartridge valves are stocked in sizes 08, 10, 12, and 16.  However, many other models are available for special order including, size 20. Within each broad functional area (pressure, flow, load control, etc.), multiple variations are available up to 4,000 PSI to help you optimize your control circuit. Our extensive product line allows you to develop the best control solution for your hydraulic application.  Aluminum line bodies are stocked with #6, #8, and #12 SAE ports in two or 3 port configurations.  The solenoid cartridge valve coils are stocked with AC and DC voltage options with Din, Deutsch, and lead wire connections.